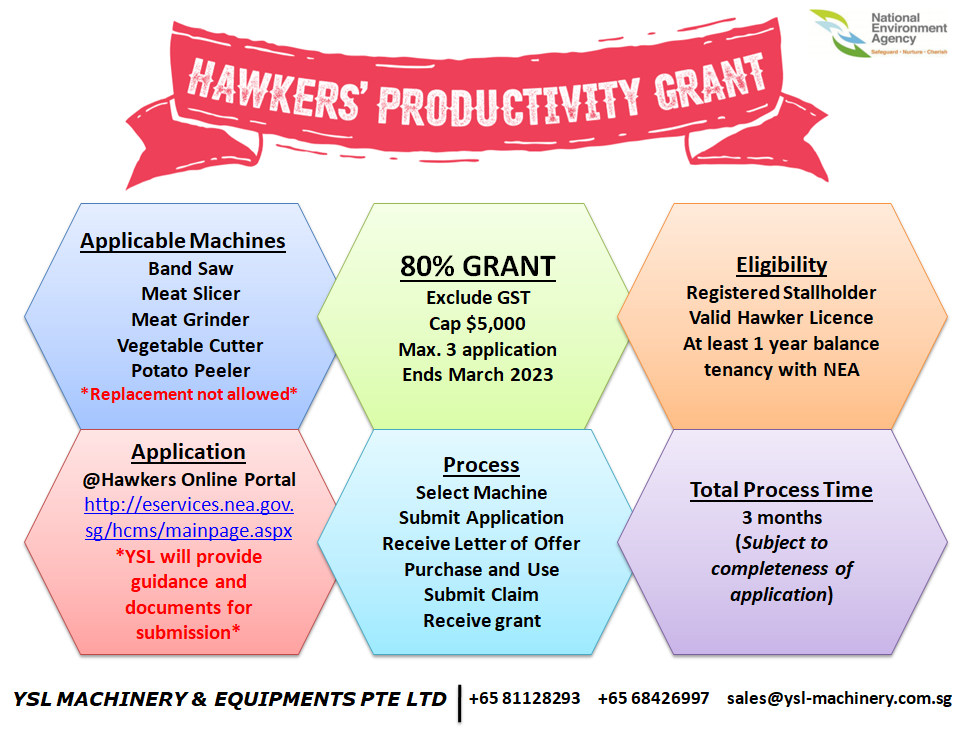 Are you a stallholder looking to improve your productivity ?
NEA Hawkers' Productivity Grant by National Environment Agency provides support up to 80% of equipment cost that helps stallholder achieve higher productivity and safety in preparing and serving of sale items to customers through the use of technology.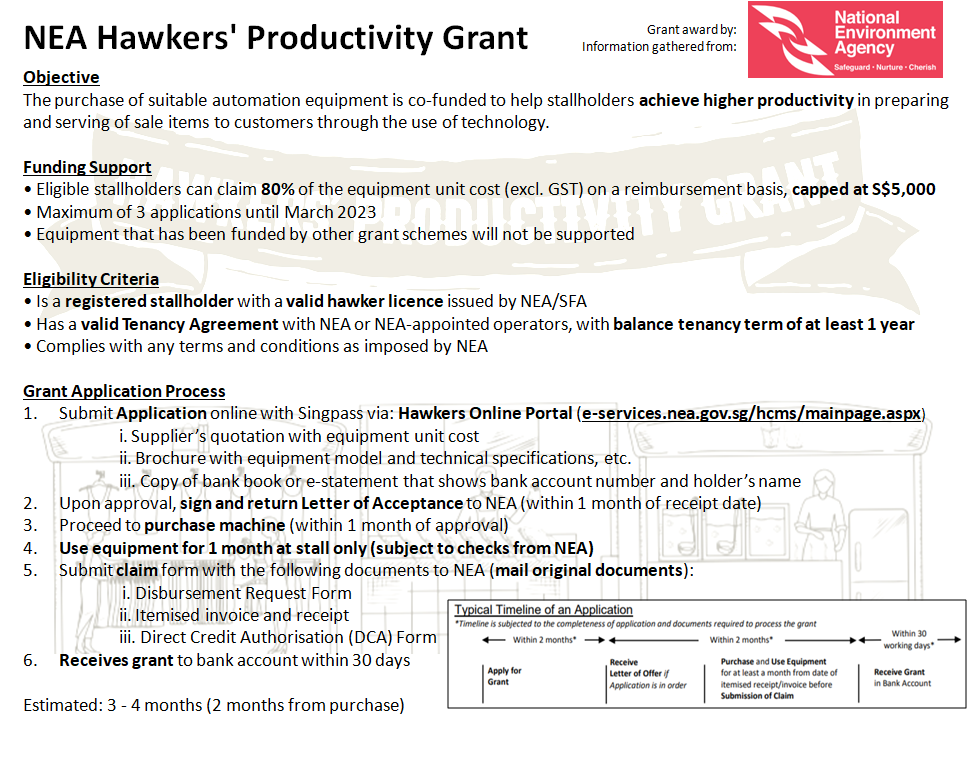 We at YSL provides grant application assistance for all machine purchases.
So don't wait till its too late!
Make the first step now by selecting your desired machines: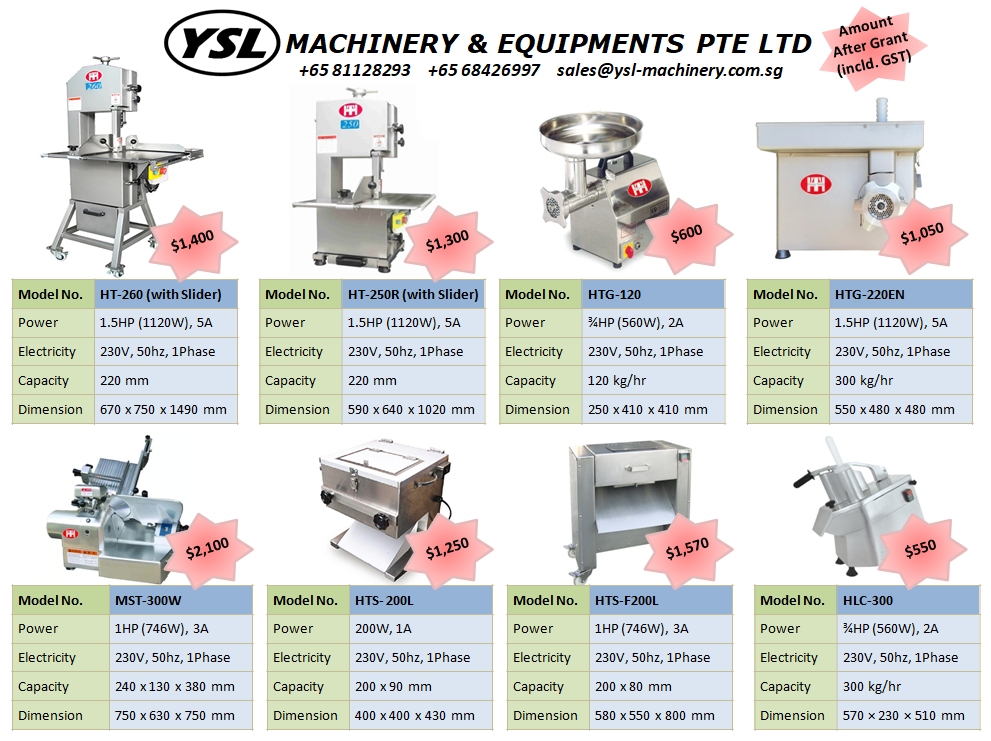 Click here to view the full range of Meat Band Saw Machines, Mincer Machines, Slicing Machines and Vegetable Cutting Machines
Unsure if you are eligible for the grant? Don't worry, we have prepared a checklist for you to determine your eligibility for the grant easily.
Click here to view or download the HPG Checklist
Or contact us for a free consultation: